Zed Bamboo Longboard Cruiser
By Ten Toes Board Emporium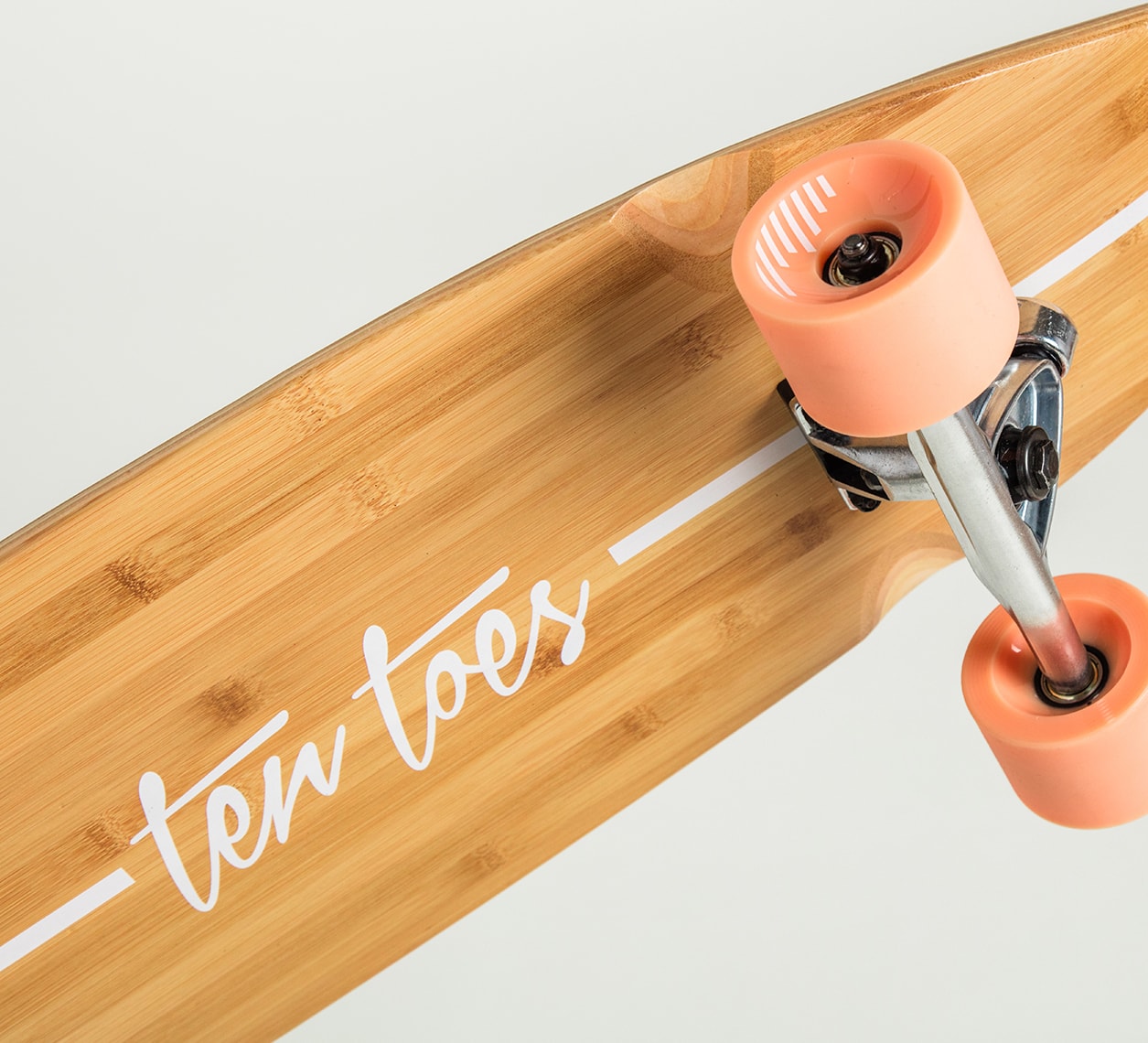 44-inch artisan longboard made from beautiful bamboo, designed in Los Angeles for a strikingly vintage California look
$46.99 on Amazon
Discovered by Adrien
Curator's notes
The Ten Toes Board is an easy board to learn with. I never skateboarded before and I quickly learned the basics of long boarding. The deck is huge and allows a really good body position for stability. The trucks are super flexible and if you have enough speed it's easy to carve. It's a lot of fun!
Adrien, Designer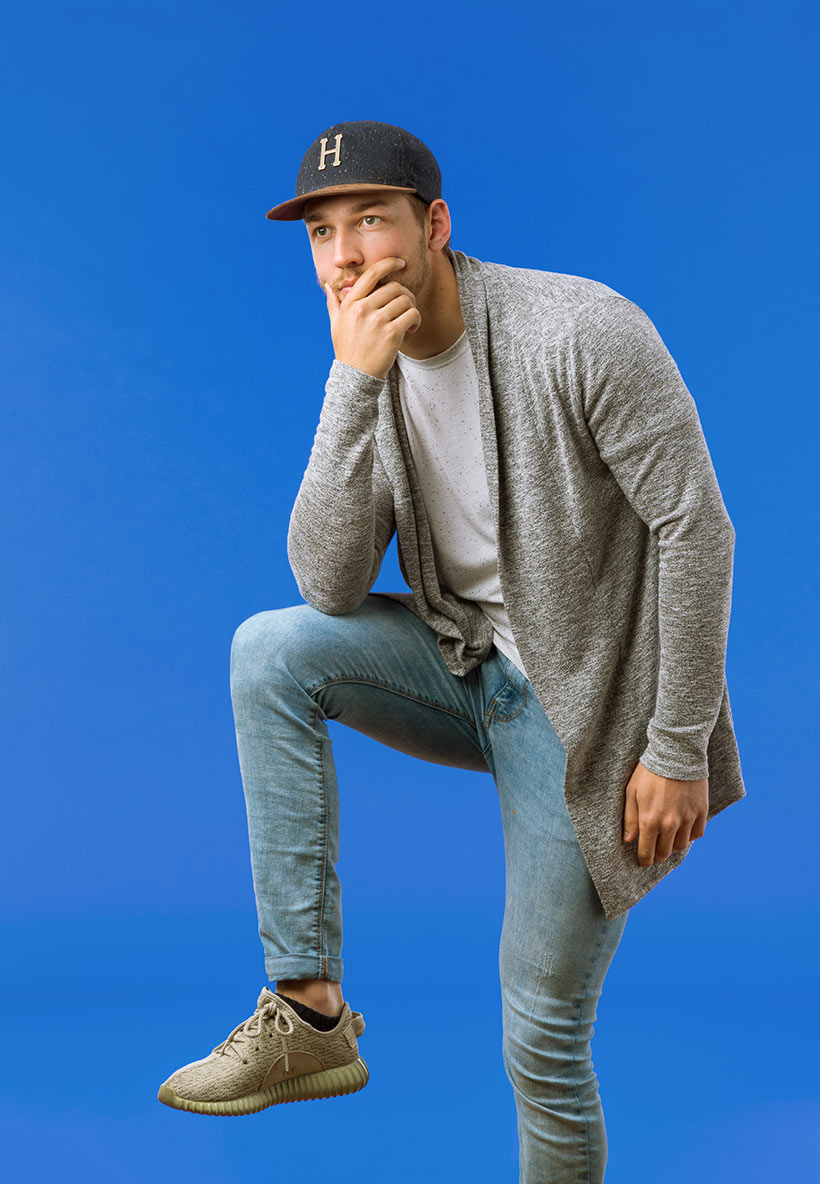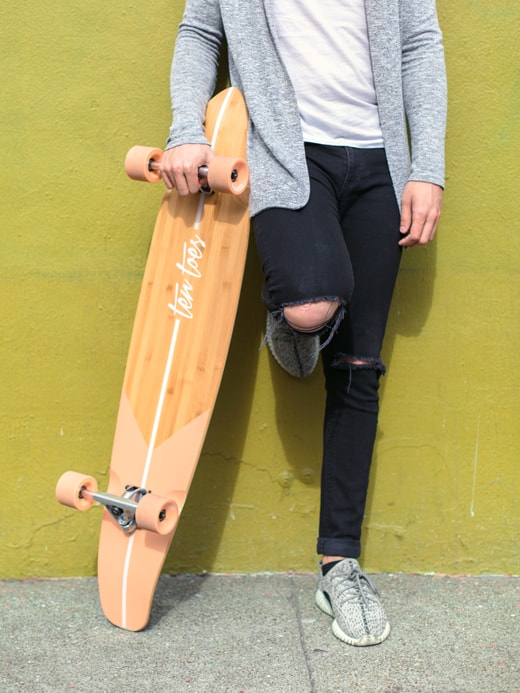 The board is pretty lightweight and easy to carry with you in your daily commute. It's a really convenient and cheap way to move around.
Ethically sustainable bamboo meets exceptionally durable maple in an 8-ply construction that is unsurpassed in strength. Crafted from natural materials, the ZED's bamboo grain varies intricately from board to board.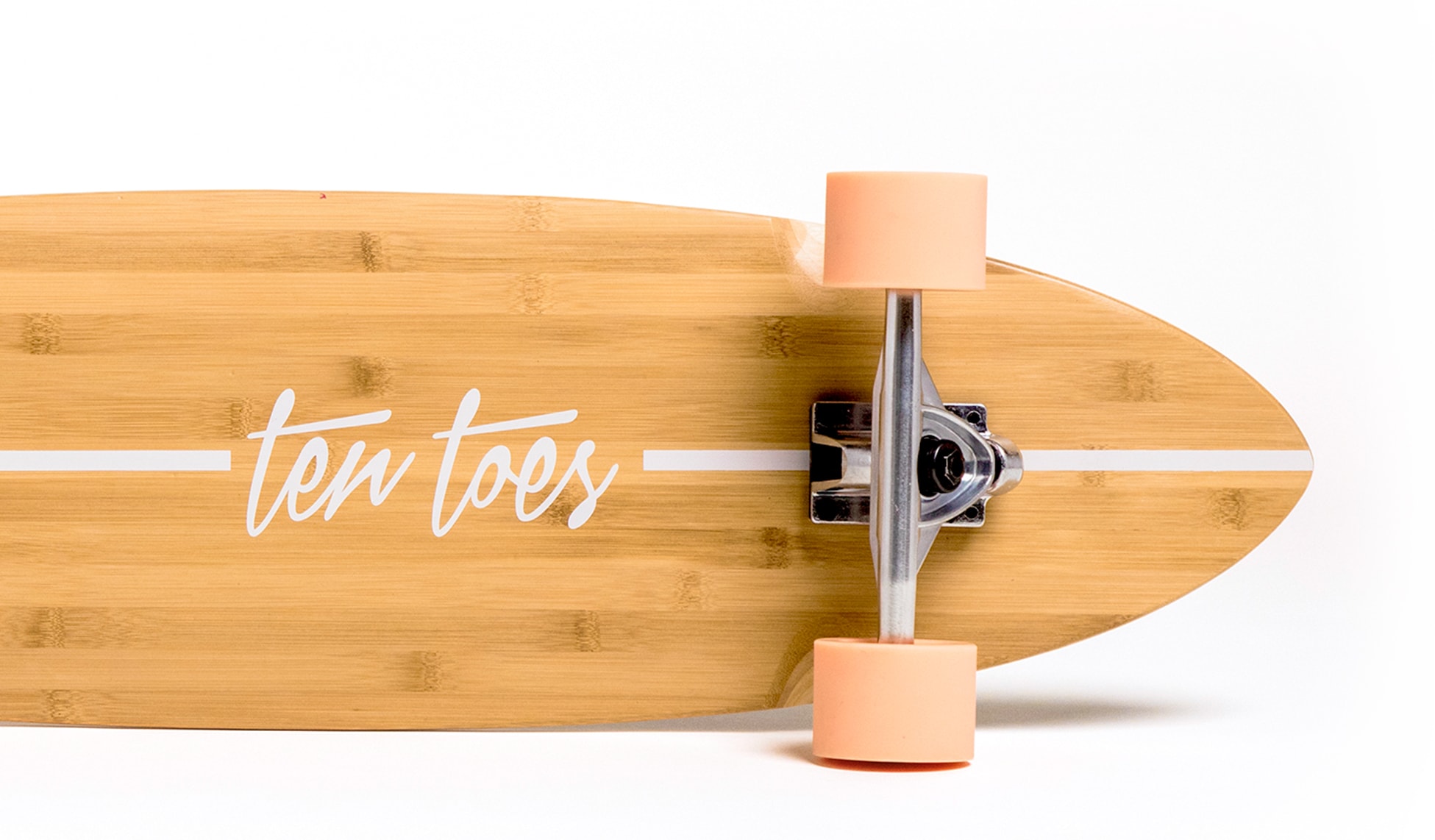 Details
Rugged and lightweight 7-inch aluminum trucks.
Reactive and smooth gliding reverse kingpin trucks with precision ABEC-7 Bearing, PU casted black bushing-90A.
Bamboo and Maple hybrid board with bamboo deck and kick tail.
Durable 70x51mm 85A PU wheels with rock finish.
Color: Salmon Fishtail
Item Dimensions: 5.12 x 9.45 x 44.09 inches
Item Weight: 8 pounds
Model Year: 2016
Shipping Weight: 8.5 pounds
Size: 44"
More things for you to like