Super Stacked Desk Set
By Poppin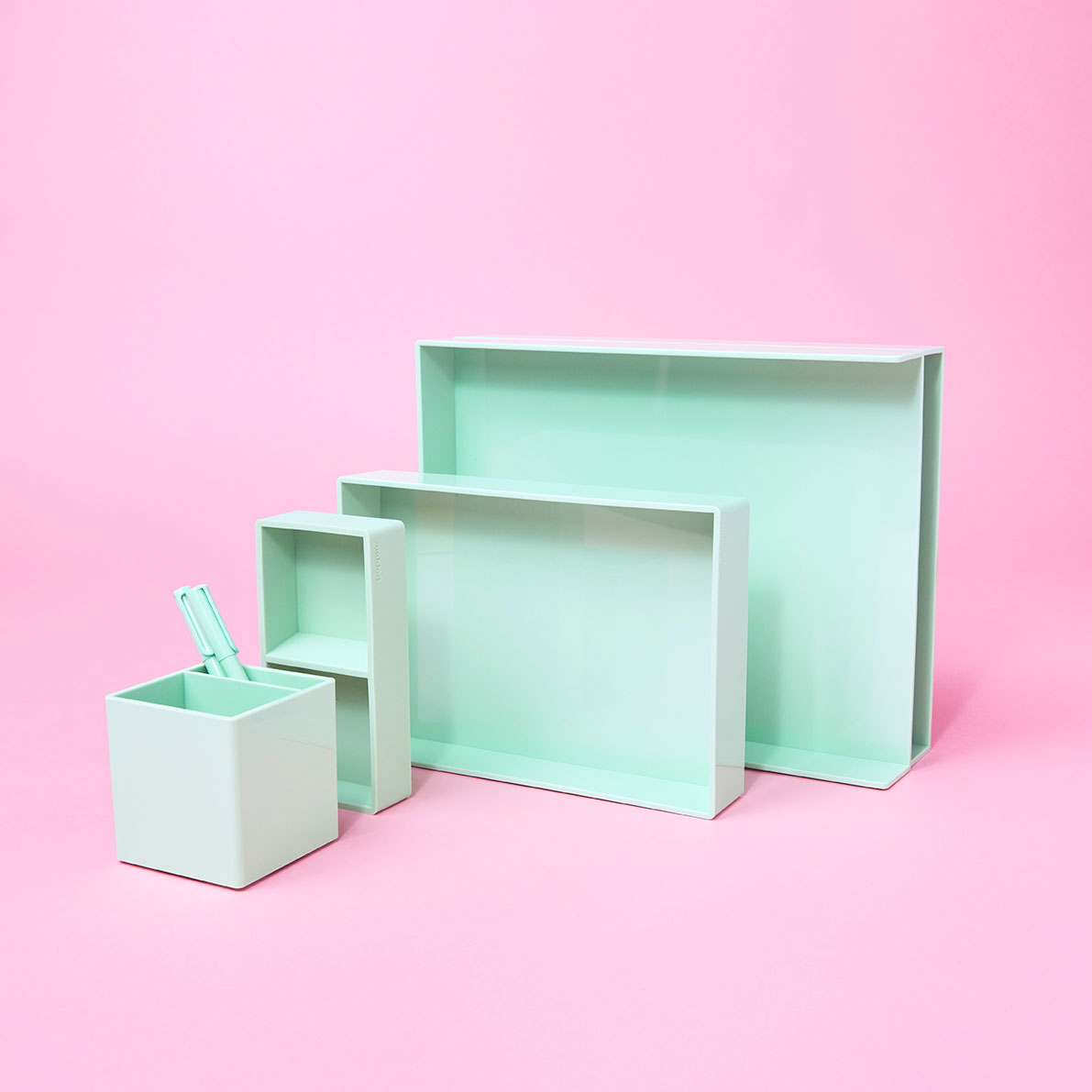 A place for everything, and everything in its place. Includes two letter trays, accessory tray, softie this + that tray, pen cup, and 12 ballpoint pens.
$61.00 on Amazon
Discovered by Aaron
Curator's notes
As a designer, I have a slightly obsessive need to have my desk free and clear of mess. This stacked desk set helps cure my acute case of OCD.
Aaron, Brand Creative Director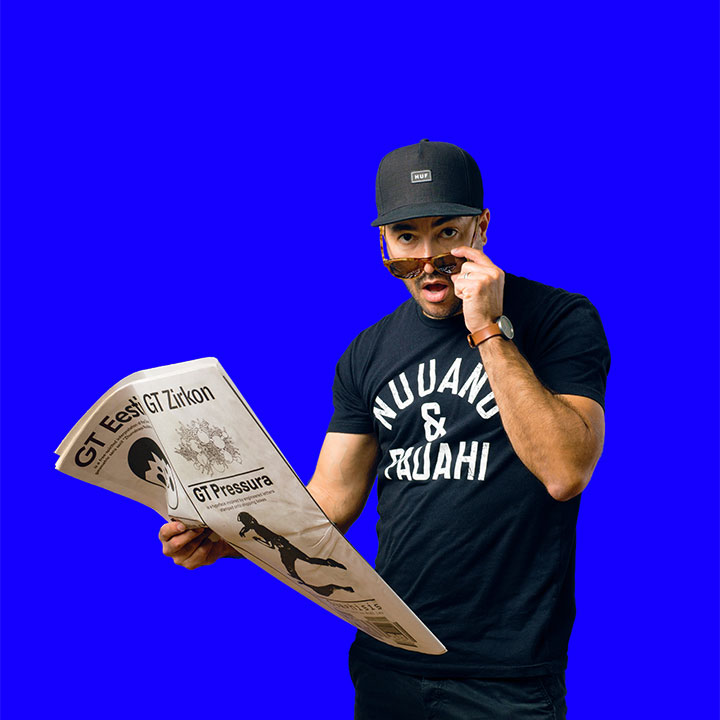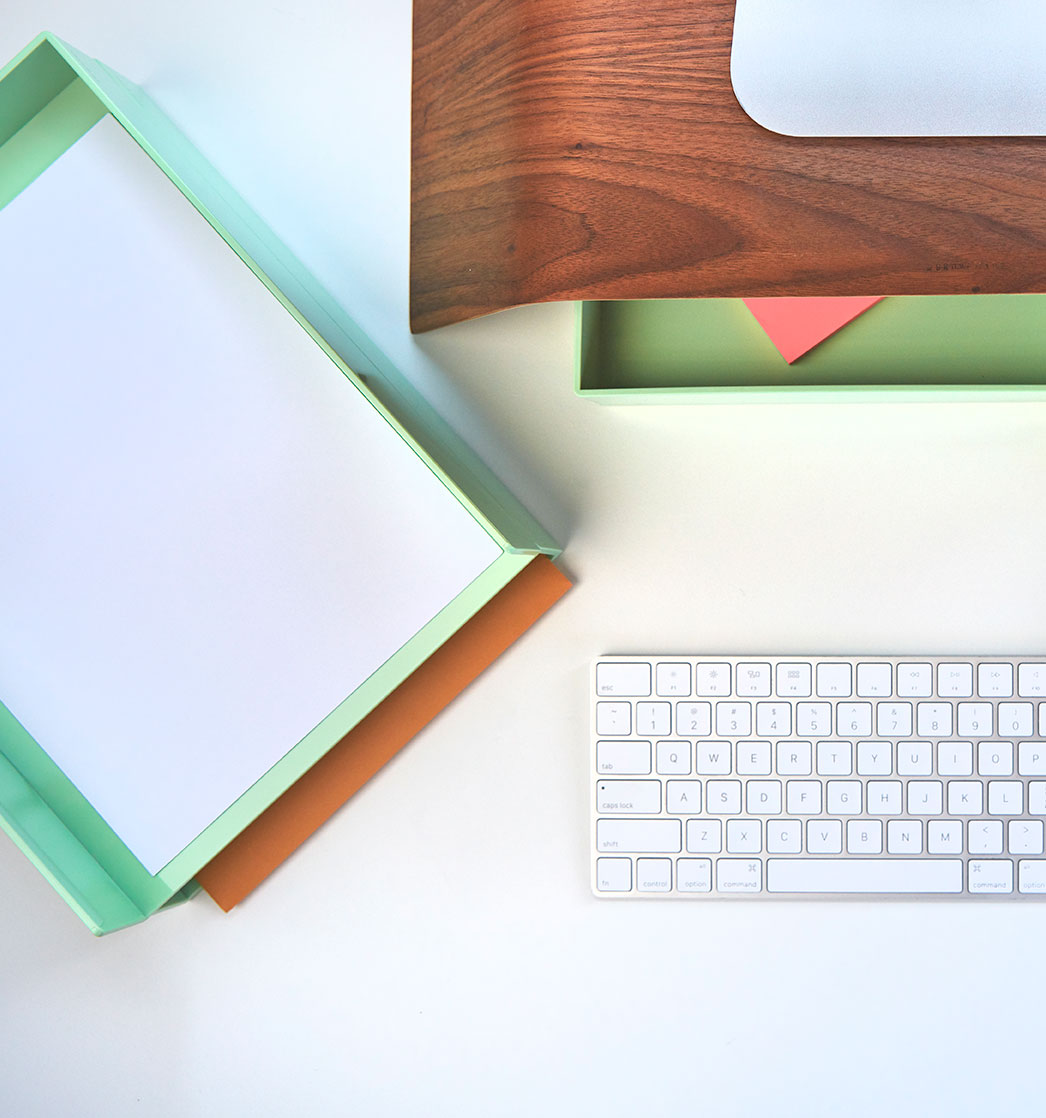 Is it just me or does it smell like mint in here?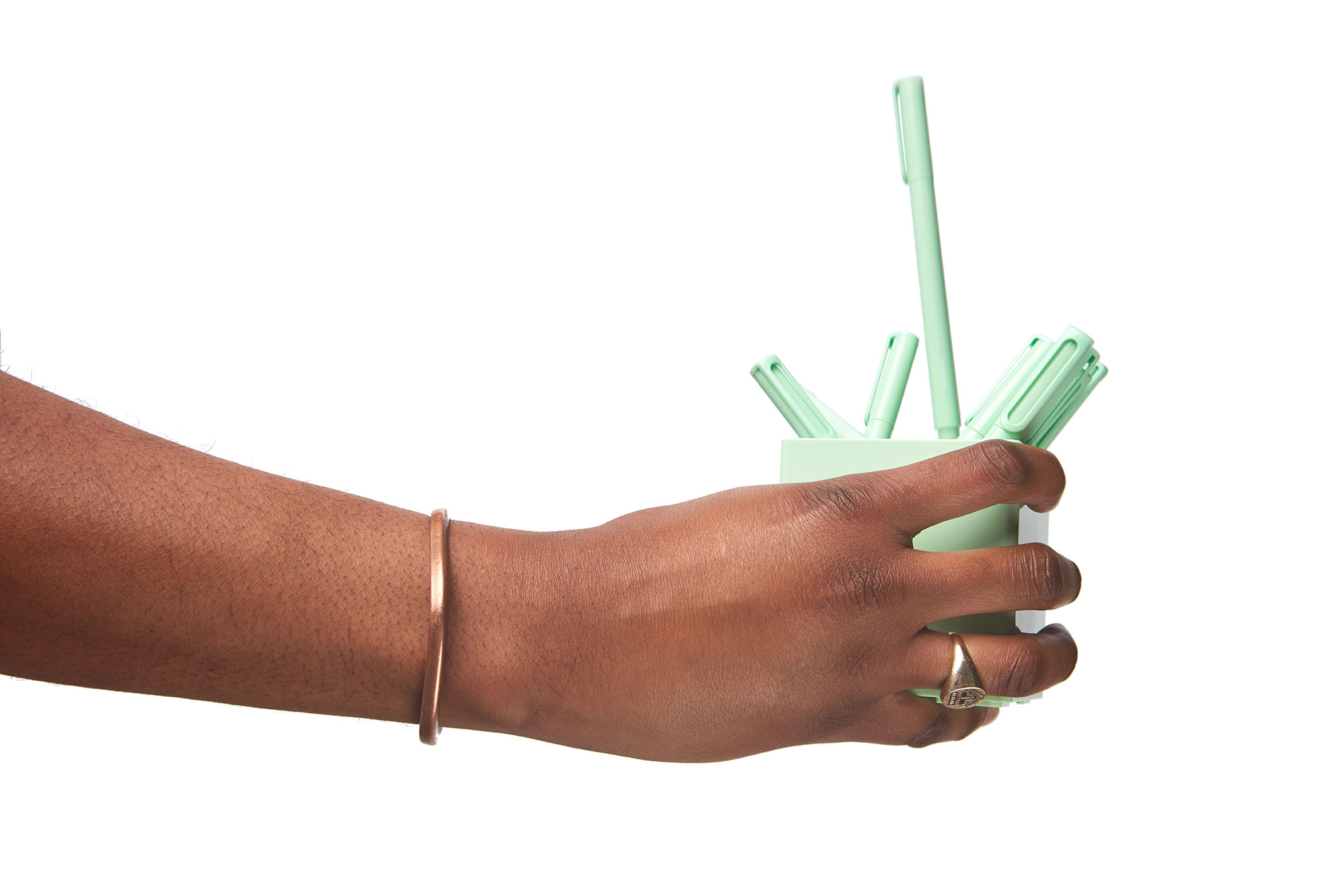 Details
Two Letter Trays, Medium Accessory Tray, and Pen Cup feature lacquer-like finish. Softie This + That Tray is crafted from flexible silicone. Set of 12 Signature Ballpoint Pens write in black ink.
Weight: 5 pounds
Dimensions: 13.1 x 10.2 x 2.2 inches
Color: Mint
More things for you to like